How to help your teens understand that Athens is one of the most amazing places in the world for a family vacation. Parents of the world unite and read carefully…….no more dreading the most precious time spent on vacation with your teenagers. No more showing your best crisis-management skills and no more dragging them along…..as they will follow voluntarily!
Read through this post if you wish to discover six fun things to do in Athens with your teenage kids. If traveling with smaller kids is exhausting, traveling with teenagers can be lethal. This is why we are going to help you keep them entertained, interested, and curious. Your Greek vacation will be all fun and you shall be surprised – no complaints, you just need to plan ahead a bit regarding what to do and where to go!
1. Discover our Percy Jackson Quests or our Mythology Walks
Perfect for Teenagers who are inquisitive and into Mythology, join The Percy Jackson Quest of the Gods and learn about the mesmerizing stories behind them! Your teens will be entertained for hours and will have lots of stories to tell after having explored the Acropolis of Athens and the brand new Acropolis Museums, one of its kind, with your very own dynamic Percy Jackson pro!
Fascinating history and myths await you in midst thousands of years old venues, that are mentioned even in the well known books and movies of Percy Jackon by Rick Riordon. This is even for non parents who may have not read the stories but will be intrigued by the flowerful stories and myths your guide will share! Join the adventure ….you and your teens will be thrilled. Don't wait…..your family will be the biggest Mythology fans if they are not already! Our Mythology Tours are just as fascinating for the ones who are not Percy Jackson fans.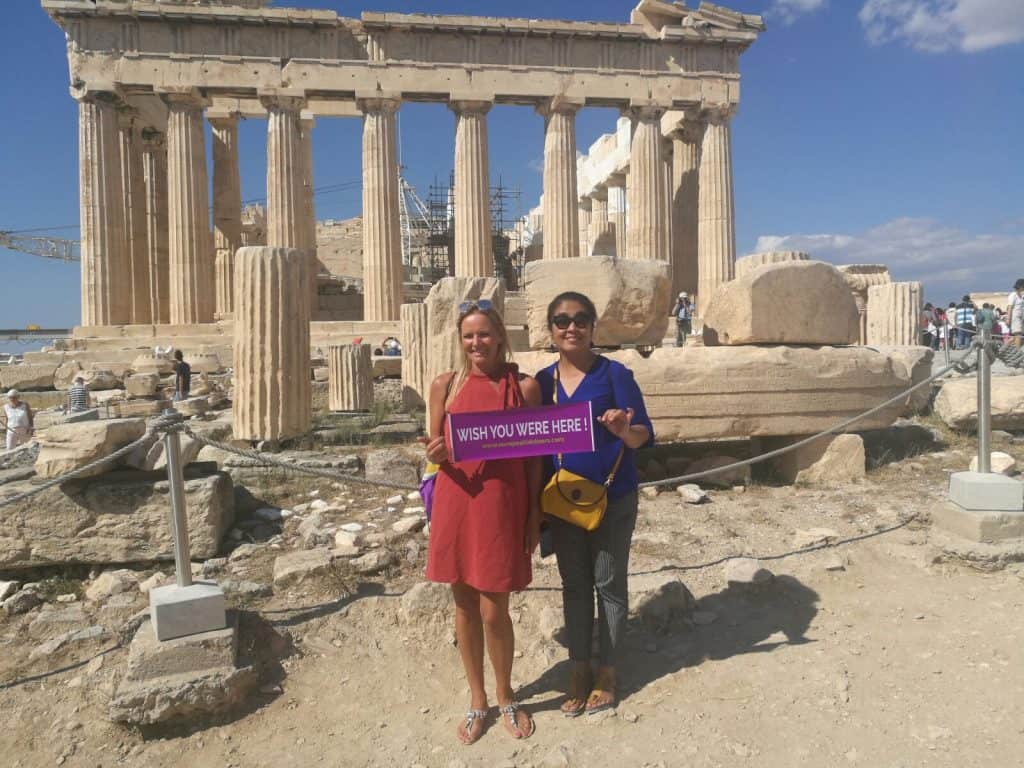 2. Take a Segway tours around the Acropolis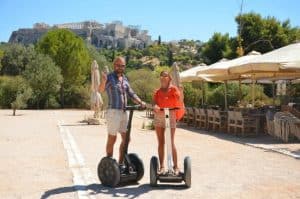 Who doesn't love Segway tours?… Especially when you can cruise around a 5,000 year old city without being disturbed by cars. This is certainly one of the most exciting experiences for your entire family and especially your teenagers. Smaller siblings from age 10 are welcome to come along as well! Your adventure will take you through the pedestrian areas of the historical part of Athens. Your professional experienced guide will teach you the ropes and will make sure that you will discover areas of the place where Democracy, Philosophy and the Arts had their origins.
3. Eat your way though the Greek delicacies, joining one of the many fun food walks or how about an authentic Greek Cooking Evening.
Let's practice your Greek and let's learn about all those complicated to pronounce yummy Greek foods! This is certainly a perfect way for all of you foodies or for those who are curious enough to explore the Greek Cuisine! What a perfect morning to join a Food Tour. If you are not an early bird try our Authentic Greek Cooking Workshop.
Greece, like Italy and Spain are very well-known for three things: the sun, the warmth of its people, and obviously the food. Now there, are many specialties, but we are going to suggest you what we consider the "must-try" of this region! Horiatiki salada, or the greek salad, you might have tasted it before in other places. But nothing compares to the original, light and mouthwatering! Mpakalotaverna, a small rustic tavern. Saganaki an appetizer made with yellow cheese. Tomatokeftedes or Tomato Balls, sweet soft and full of herbs! And don't forget the soup made with whatever fresh fish they got!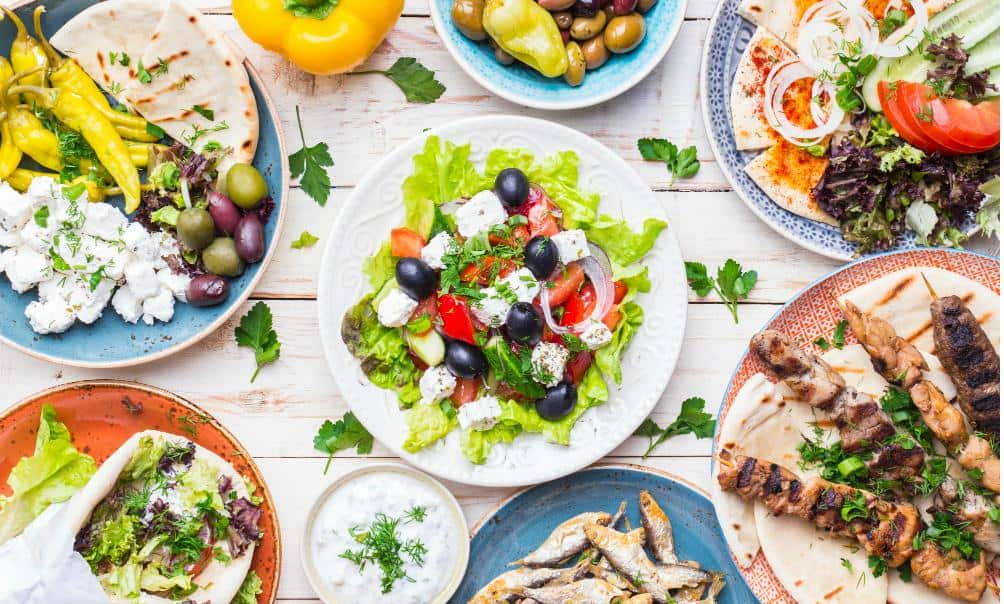 4. Discover the Street Art of Athens
A tour of Athens would not be as complete as one might think without a proper walking tour to discover the city's soul and secrets of its funky street art. What the New York's Time had defined as "a contemporary Mecca of street art" — There's no better way to understand the true colors of the town and its inhabitants than with a three-hour-long walking tour in the most colorful and vibrant neighborhoods. See yourself how this funny, ironic, bright graffiti have taken over the streets of Athens!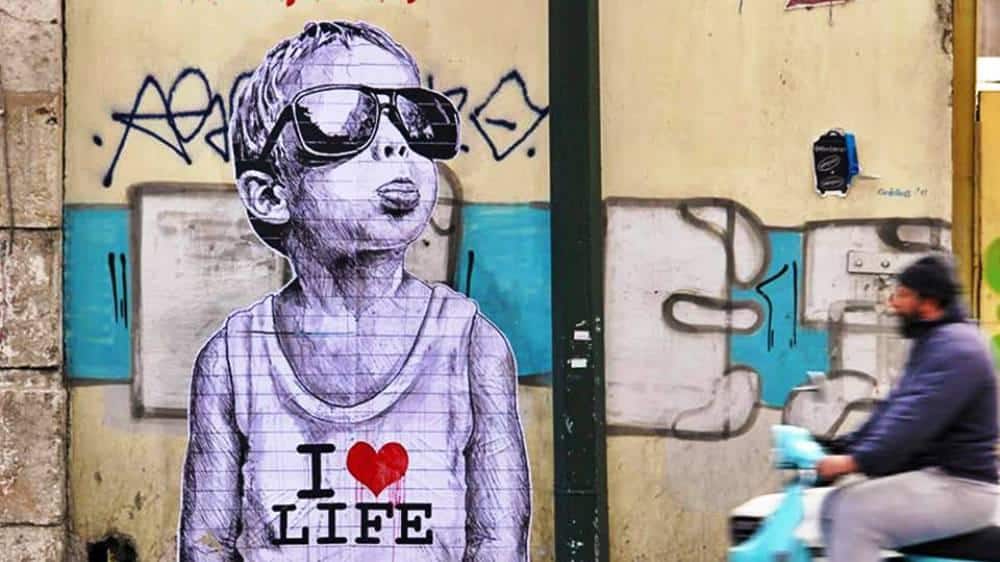 5. Admire the change of the Tsoliades guard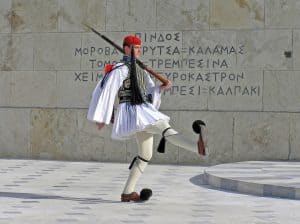 Pay a visit to the nation's Parliament and enjoy a bizarre show!
Have you ever heard of the Tsoliades (Evzones)?
Those men there are the "pride of the Greek army."
You will easily find them outside of the Parliament, and you definitely should not miss out their spectacular change of guards! You will notice that they are wearing a white kilt, also known as "foustanella," isn't that funny?
You probably don't know, but that white kilt has become famous worldwide!
6. Explore the Monastiraki Flea Market
I know what you are thinking, but get ready because this won't be anything like your typical flea market! If your teens are looking for some energetic & vibrant, and welcoming community: The Greeks will be more than happy to show them a warm welcome! Discover the typical local products, dig into the several tents and buy souvenirs for your friends and family as well as unique vintage pieces. Taste some local delicacies: have you tried the moussaka? Or perhaps a little bit of Greek yogurt to have a mid-day break? Or some delicious ice cream. The latter is a must-have while you're in Greece, it doesn't taste anything like the ones you are used to buying at the supermarket. Does it?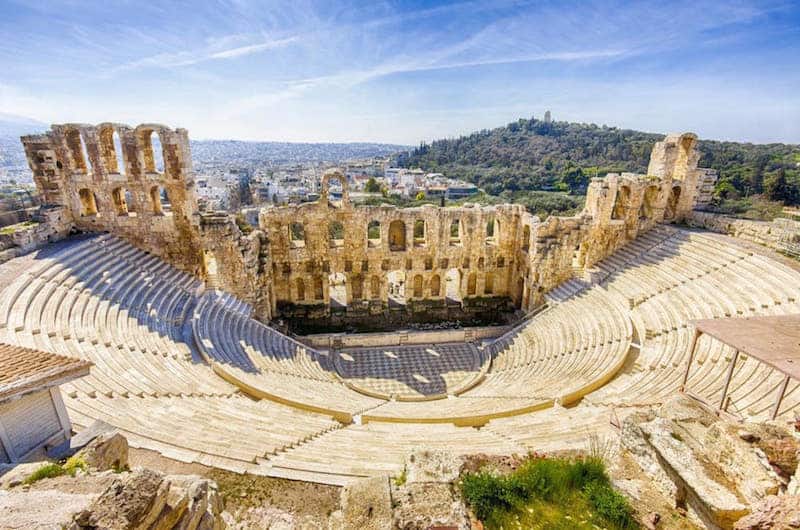 Check out all our tours in Athens here