Food is part of Italy's life style and the famous DolceVita! It is a large part of the Italian culture. Italian mothers teach their sons and daughters the art of Italian Pasta & Pizza making at an early age!
So, when visiting Italy it is a MUST to eat all'italiana, the Italian way, especially if you're visiting the Eternal City!
Where to eat in Rome:Here are a few famous and yummy family friendly places to try:
If you are a pizza lover, (who isn't?!)
I suggest to have a quick look at these famous pizzeria! The best in town!
Rome has some of the best street food in Italy. You'll find pizza al taglio – by the slice – more or less everywhere, but connoisseurs head for the staggeringly tasty offerings at Pizzarium, Via della Meloria, 43 near the metro stop Cipro. And at Antico Forno Roscioli, Via dei Chiavari, 34 which you'll find by the Campo de' Fiori vegetable market, the pizza rossa is possibly even better than its awesome bread, or you can also try Buddy on Corso Vittorio Emanuele II, 105.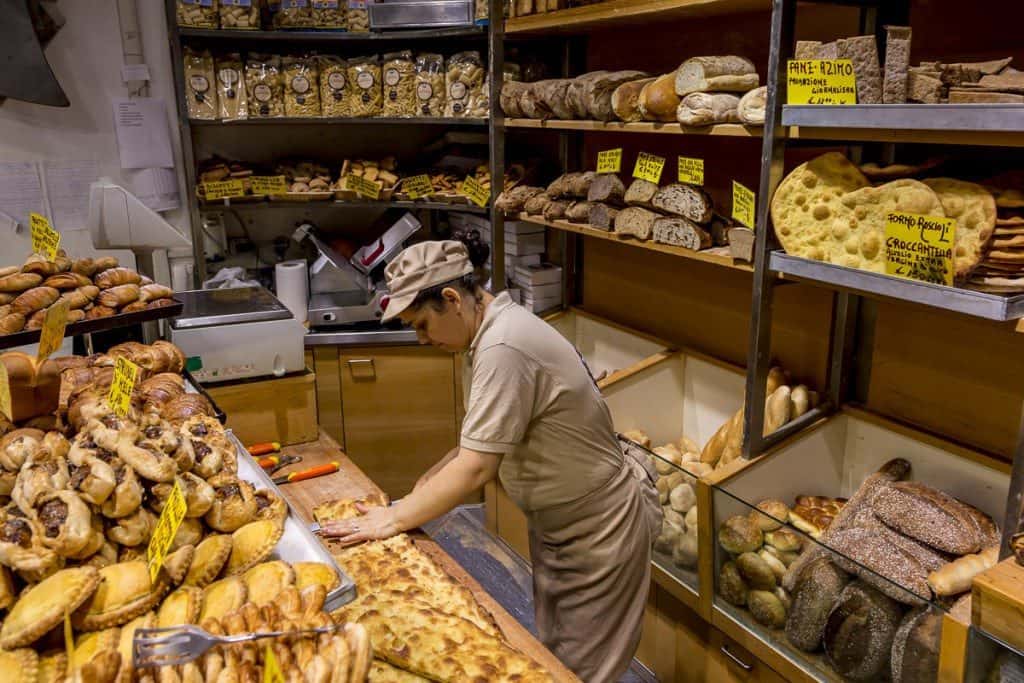 But if you want a full course meal (while watching people!)and a child-friendly restaurant
Here are some restaurants you may enjoy:
Di Rienzo Piazza del Pantheon, you can find this restaurant in the piazza of the Pantheon. Enjoying your meal with the view of the Pantheon? Yes please!
Tre Scalini, this one is in Navona's Square and the view is just amazing! Jugglers, mimes, street musicians on the pedestrian square that is safe to run around in! With three large fountains in the square? Not to be missed!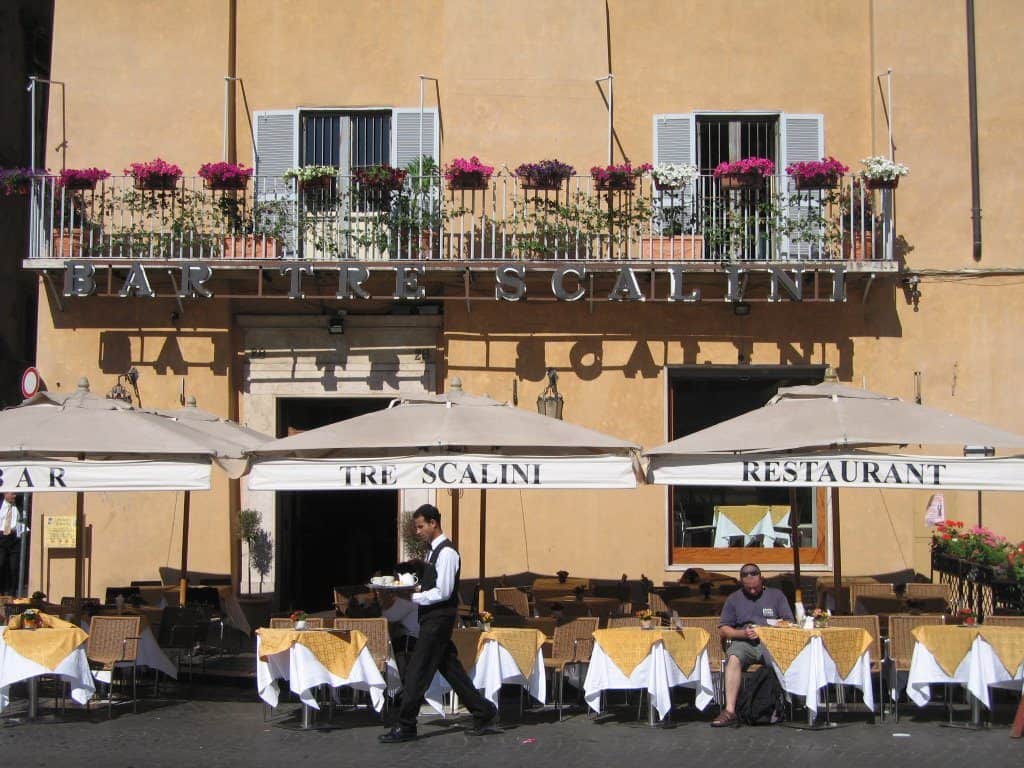 Here are a few other family friendly restaurants in the center that are stylish and offer delicious food:
Casa Coppelle in Piazza delle Coppelle 49, a very fancy restaurant with a touch of French/Italian gastronomy.
Etabli in Vicolo delle Vacche, 9, a very classy restaurant, vintage style in a 15-th century building! Beautiful trained personnel, delicious food!
And to feel the vibe of Rome and its locals try Valle del Sacco in Via Bartolomeo Bossi, 4 it's always full of locals and is just a few steps from Piramide metro stop.
Now for those who prefer trying seafood
Then I highly recommend checking out Osteria della Vite, Via della Vite,96 by the Spanish Steps. You won't regret it!
And for our Vegetarians
Wondering where you can find a nice restaurant for you? Worry no more!
Il Margutta in Via Margutta,118 is one of the best restaurants that offer vegetarian and gluten free menu.
Another one is Il Viaggio in Via Isonzo, 14 a very cute restaurant with a gluten free menu.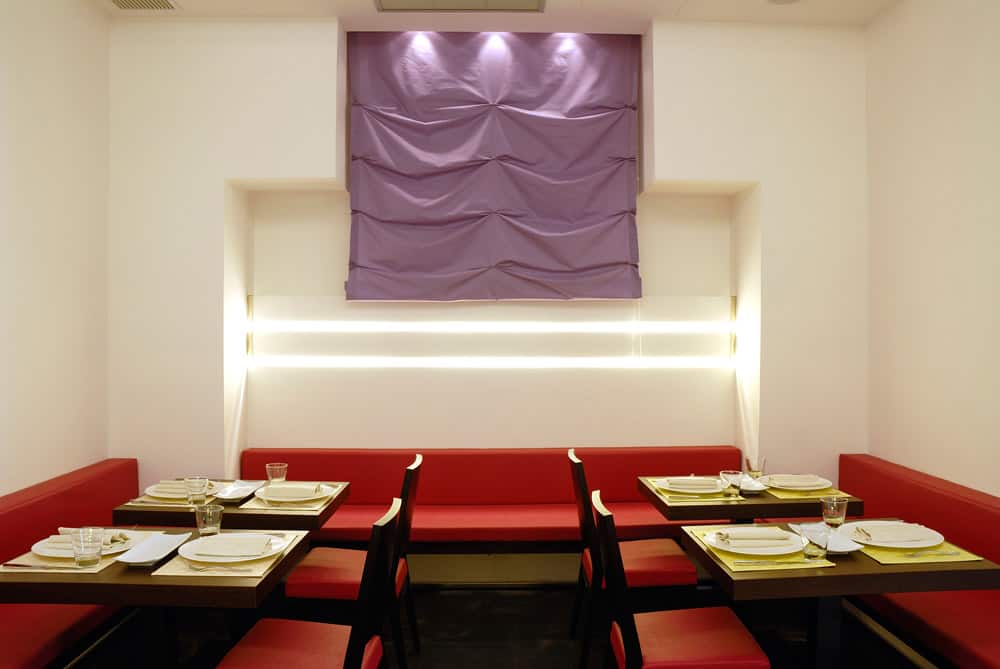 Finally, for those who have a sweet tooth,
Here is the list of the most famous gelaterias in Rome!
Fatamorgana – Via Laurina, 10, off the Via del Corso, between the Spanish Steps and Piazza del Popolo. A branch of the excellent artisan gelato chain with interesting tastes and textures in flavors like pear with gorgonzola cheese and halva.
San Crispino – Via della Panetteria, 42, very close to the Trevi Fountain. Opens at 11 AM. A rave review ten years ago in the New York Times raised this gelateria's profile and it remains wildly popular with tourists; there are often lines out the door. Inside, the gelati are stored in stainless steel bins with lids – they take ice cream very seriously here and won't serve it to you in a cone, claiming the taste of the cone interferes with that of the gelato. In general, flavours are creamier and more ice-cream like than some gelati; the signature flavor is crema with honey. Servings are small and there is a 2 euro surcharge to sit at the tables in the back.
Alberto Pica – Via della Seggiola, 12, near the Ghetto. Not far from largo di Torre Argentina and Campo de' Fiori. Mr. Pica happens to be the president of the Associazione Italiana Gelatieri, the body which certifies gelaterie as "artigianale"! But that is not the reason why you should check this gelateria out. This is truly one of the best gelaterie in Rome.
Old Bridge – Viale dei Bastioni Di Michelangelo, 5, near the Vatican Museums! This is where you get the most abundant ice cream cones and cups with with exotic flavors! Apart from the gelato being absolutely stunning, you get a lot of gelato for little money and you can pick up to 3 flavors Viale dei Bastioni Di Michelangelo, 5, Roma! Yummy!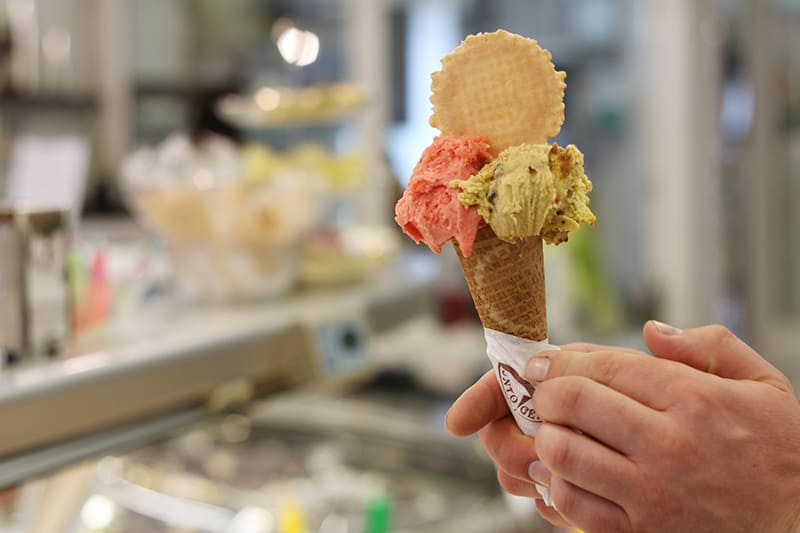 And for those of you who wish to make ice cream themselves…..do not hesitate to contact us.