Paris is often referred to as the City of Love, due to its several romantic spots filled with joyful and happily-ever-after couples. However, despite keeping its romantic charm all year long, as both mid-term break and Valentine's day approach, Paris becomes a hub for families all over the world thanks to its renowned reputation as the City of Lights, Culture, Chocolate and so much more. Come and take your family to experience the city's magic during this mid-term break with Europe4kids, guaranteed to make this experience like no other! Compared to Summer, February in Paris also means shorter lines and more local flavor!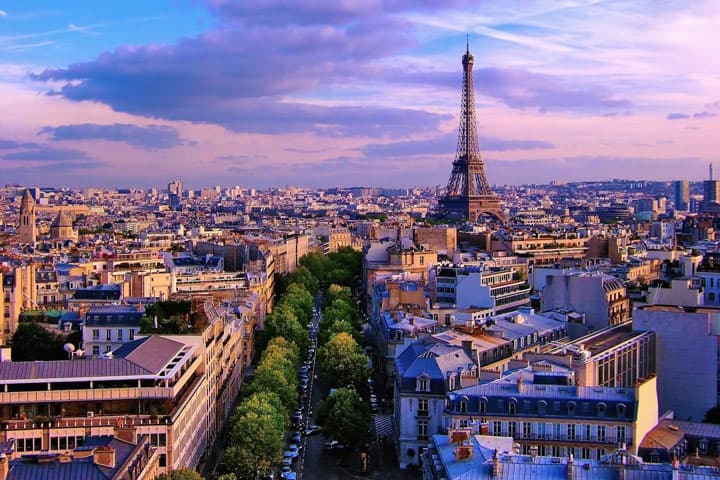 This charming and enchanted city has so much to offer, and even more so around Carnival time. Take your family to explore Paris by simply roaming around the city streets and letting yourself be mesmerized by the shimmering lights of the Eiffel Tour and luxurious decorations. Forget about mid-term breaks as a simple respite from school! Invest this week in creating some long lasting family memories in the Rue de Paris. Join the festive costume parade through Paris during Saint-Fargeau, the Parisian Carnival, a 16th-century tradition on February, 11th. Experiencing Paris with kids, and take a stroll through the famous Galeries Lafayettes or Bon Marché. The sweets displaced will be a sight for sore eyes for all you and your little ones. You will definitely find yourself Lèche-vitrine, the French term for window shopping literally meaning, "window licking."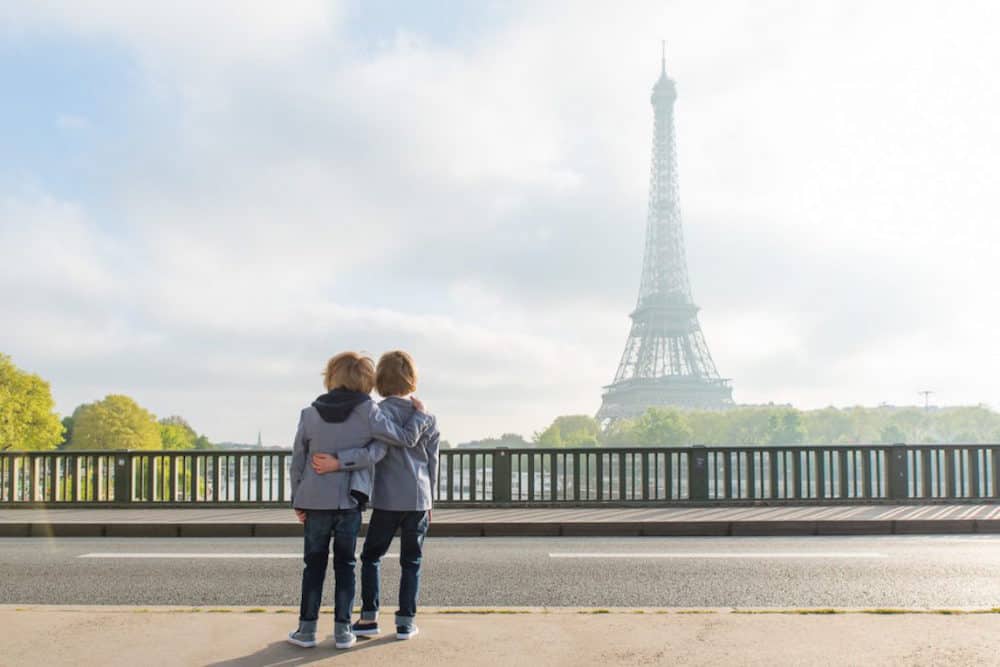 It is hard to think about Paris, and not dream of the gleaming Eiffel Tower's lights at night. With Europe4Kids Eiffel Tower Backstage Tour, buckle up and get to know the Eiffel tower like the palm of your hand! Europe4Kids backstage Eiffel Tower tour is quite stunning. With its family-friendly and professional guide, the tour is guaranteed to educate you and your family about the history of the tower, while keeping the tour fun and entertaining. Have a promenade on Champs-Elysées Boulevard leading to the bright Eiffel tower: a truly dreamy experience your kids will never forget! For some exciting family quality time, take your children to Trocadéro Square to appreciate the Eiffel tower while riding a fairylike carousel. As Spring approaches, take advantage of a sunny day, and consider taking a stroll through the exemplary Luxembourg garden. Do not miss out to celebrate "Chandeleur," a typical Christian holidays that takes place 40 days after Christmas and is also known as la fête des crêpes, where entire neighborhoods are engaged in crêpes demonstrations and block parties.
With Europe4Kids there are tons of tours you can take to guarantee that your stay in Paris, even during the winter times, is as enjoyable as it could ever be! For instance, museums are a great way to stay warm at heart and mind! Enjoy our exciting hunts in two of the world's most famous museums, the Louvre for families with kids of all ages and Orsay museums for Families with teens.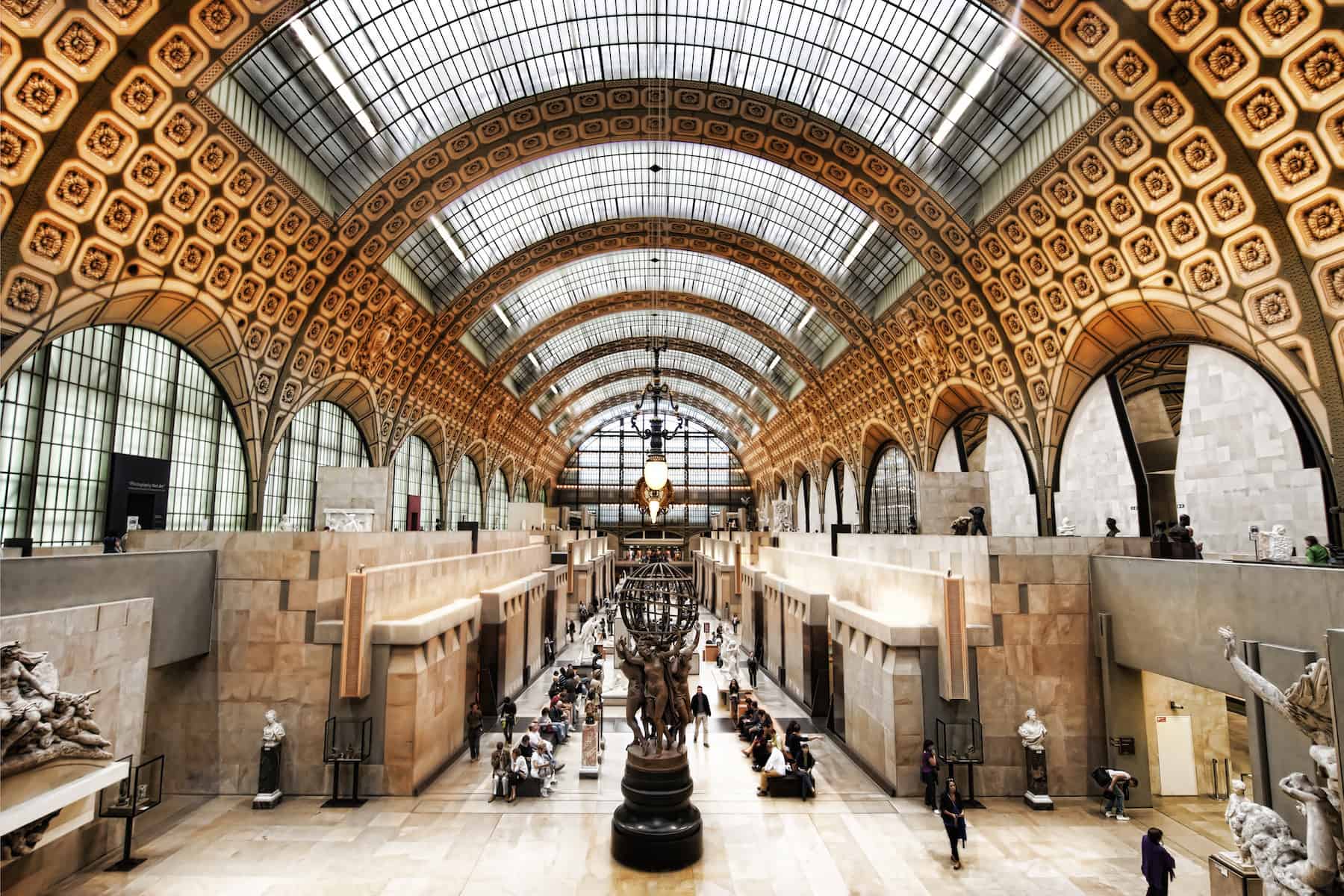 With the help of a qualified and family-friendly guide, get to know the museums through fun and interactive activities. Find out all about revolutionary artists, groundbreaking art, and grand architectural structures while putting your detective skills to the test! Or who is more for open air museums, join the ultimate Street Art Tour of Paris fascinating for teens and adults alike!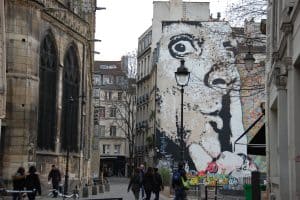 Keeping your belly full is another great way to keep you and your family warm during this chilly Paris winter. If you and your family consider yourselves to be chocolate fanatics, then you might be in the right place at the right time! Paris is especially known for its vast variety of chocolates. For as cliché as it sounds, Paris is the place to be for Carnival! Especially in February, it becomes the heart of crepes & chocolate tasting. Do not miss the chance to go on the Europe4Kids Ultimate Chocolate Tour, where you and your children will be able to taste chocolates – in all forms and sizes – around the prestigious neighborhood of Saint-Germain- du-Prés. Become a real chocolate connoisseur and get to know the dreamy-like Paris in a way that you have never seen – or tasted – before! Do not miss the famous chocolatiers too-good- to-eat creation on St. Valentine's day, Patrick Roger and Pierre Hermé will be delighting their clients with original creation on Valentine's Day. You will have to stop your kids from licking their fingers!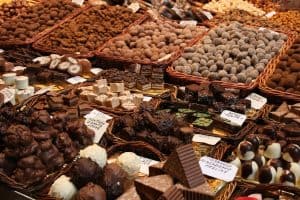 Winter festivities really bring out all the liveliness and magic of the city of Paris! A city which becomes, not only the City of Lights but also of culture, chocolate and so much more! Do not waste the opportunity to share some real Parisian spirit with your family and come to visit Paris with Europe4Kids, promised to, despite the cold weather, warm every ounce of you little ones' hearts. Get away from hometown boredom and join us in this fun rollercoasters of activities and places to explore here in Paris! Buckle up and let yourself be enchanted by magical Paris during Carnival during mid-term break this winter. Dance in disguise during the Carnival parade. Indulge in some chocolate treat, or even celebrate the Chinese New Year, or sneak in the Paris Fashion week: the most awaited haute couture event of the year. Leave behind ordinary life and spend February in Paris with your family – the best city in the best time of the year to share some passion for traveling between you and your family!
Authors Vittoria Moccia & Arianna Lombari