Thinking about Greece, the word itself is teeming with centuries of history and millions of stories and legends about its ancient civilizations. At first thought, Greece makes us think of warm summer days with radiant sunrays shining on the pearl-white houses and crystal-clear blue waters of the Greek coast. But something that may come as a surprise to many is that apart from the stunning beaches and tourist-packed so called party islands, Greece has lots to offer to families with kids and teens outside the hectic summer season. Let us think of the Greek capital, Athens, a city full of contrasts between its bohemian life and ancient ruins, has a particular charm during the crisp cool air of autumn and winter. So, leave your idea of Greece as a chaotic top summer destination behind, and take your family to experience the wonderful Greek Autumn and Winter magic with Athens for kids Tours

Ranging from breathtaking ancient ruins to prestigious and funky neighborhoods, there is really nothing Athens cannot offer. Beginning with the ancient citadel of the Acropolis – a rocky hill containing historically and archeologically significant structures like the Parthenon – prepare to be taken through a time traveling experience into the past. However, there are many other sights you cannot miss in order to get the full Athens' experience. To mention some, these include: Syntagma Square, Monastiraki Square, Mikos, Kolonaki, the historically important ancient hill of Phynx and the largest European passenger port of Piraeus.
With so much to see, getting the full Athens' experience can be a bit of a struggle, especially if you are a family with kids. Nevertheless, withEurope4Kids' Athens at a Glance Walking Tour you will be guided through all the city's top sights by a licensed and family-friendly guide. Your expert guide will share with you not only sophisticated and interesting facts about the place but also create a fun and interactive atmosphere to keep your children curiosity at peak! If you are looking for an even more interactive experience for your children, then Europe4Kids' Athens Scavenger Hunt 4 Curious Kids, might be the perfect tour for you! During this walking tour, your children will engage in a series of games and riddles while exploring the city's top marvels. Interacting with locals and learning about the Greek way of life, culture and history, is guaranteed to make you see Athens with completely different eyes!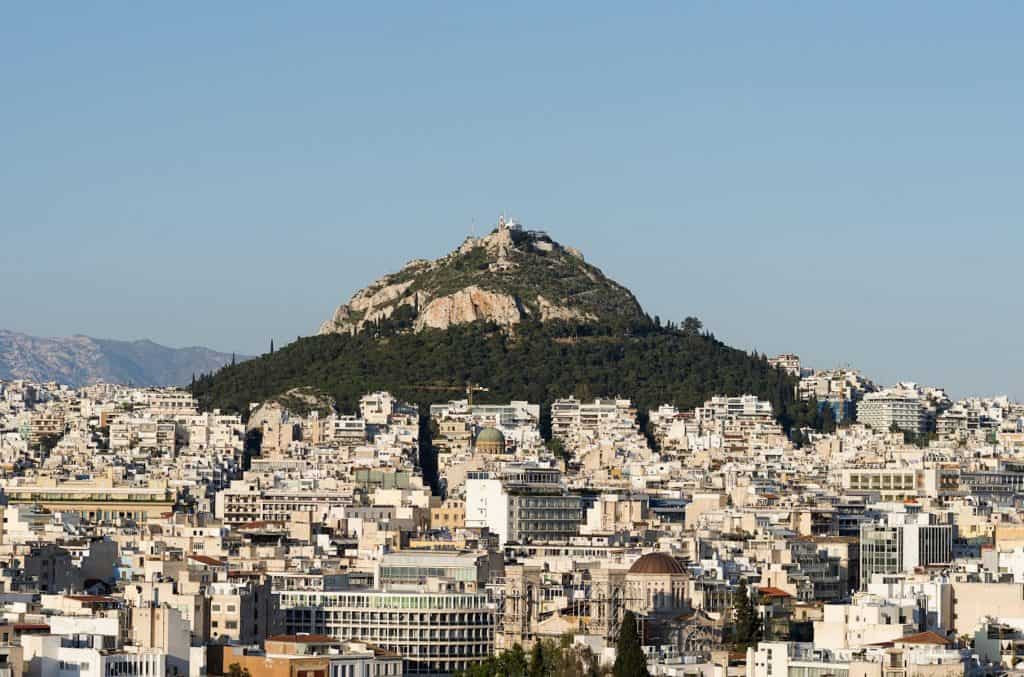 Being one of the global capitals of Ancient history, Athens has a vast array of museums worth visiting. Amid the ruins of Acropolis, climbing up the road that once led to the "sacred rock", one can find the remarkable Acropolis museum. Showcasing treasures from the classical times, enclosed by a newly restored modern building, this museum exposes the true essence of Athens; the magical contrast between the ancient and the modern. If enchantment is what you and your family are looking for, then the Europe4Kids' Acropolis Museum & History adventure tour might just make the cut! Immerse yourself in the Greek culture and history, learn through a dedicated and dynamic guide and they will sure make history come alive!
Though one cannot deny the prominence of the Acropolis museum, the cult city of Athens is host to many other worthy museums. Housed in a grand 19th century neoclassical building, surrounded by a bewildering botanical garden, stands the National Archeological Museum, containing Greek antiquities from the Neolithic era up till the Classical periods. This is a MUST visit to complete the Athens experience for families with teens!
When in Athens, make sure to satisfy not only your hunger for knowledge, but of course, your hunger for food, too! Greek cuisine has a culinary tradition of over 4,000 years. Precisely due to its long-lived and rich history it is, not only influenced by several cuisines, but also regarded as one of the pioneers of Mediterranean cookery. With the Europe4Kids' Ultimate Athens Cooking Workshop  where you learn how to prepare and eat Greek delicacies from a real Greek Chef! Or how about our bestselling food walk, our Flavors of Athens Ultimate Food Tour, you and your family will be able to learn and taste the culinary diversity of the Greek cuisine. Greek delicacies, authentic neighborhoods, colors of the local spices and smells of the fresh bakery, are only some of the great traits of this tour. Strolling from one food shop to another, aided by the professional and vibrant service of your family-friendly guide is undoubtedly one of the best ways to explore Athens as a true Athenian!
For all fairy tales' lovers, it is essential to try the cakes and other multicolored sweets at a
Brothers Grimm castle-like venue called the Little Kook or Enjoy spectacular themed areas such as a Wonderland and Jack and the Beanstalk room, and take your children to an exceptional experience! Or try some specialties at the Hans & Gretel Candy store!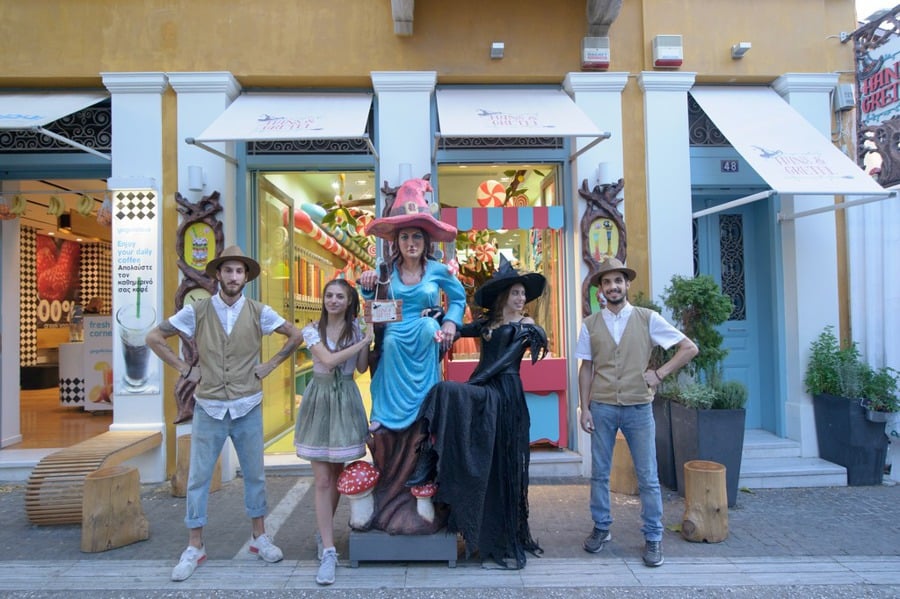 If you love jewelry and would like to give your friends and family something original and meaningful from Greece, you will love Sparkling wishes!
As the winter season kicks in, so does the Athens International Film Festival, featuring several independent productions and thematic tributes from all over the world. For some family-related quality time, you cannot miss the ice-skating rink on the roof of the Ledra Marriott Hotel, with an exclusive panoramic view of the Acropolis. Prepare to be awe-inspired by the magical atmosphere of Athens at Christmas, with its streets filled with mesmerizing lights, the giant Christmas tree in Syntagma Square and Ermou Street full of musicians, clowns, mimes, jugglers and all kinds of entertainment!
One of the best thing about Athens, is its proximity to some of the best wonders that country of Greece can offer. With Europe4Kids you can take a day trip to places like Delphi and Cape Sounion and the Temple of Poseidon, in one single day! Take a stroll with your family, together with your private tour guide, through lush valleys and mountains, cotton fields and olive groves.
Visit the archaeological museum of Delphi, including the Athenian Treasury, the Theater and the Temple of Apollo. Or, explore the Athens coastline and visit the Temple of Poseidon with an amazing panoramic view of seven of the over 3,000 Greek islands. Drive along the very scenic coastal road, on the comfort of your own private car, which offers an outstanding view of the Saronic Gulf and get to enjoy the mystical Greek sunset at the end of the evening, in the arms of your family.
If mythology and mythical creatures are what your children are most interested in, then say no more and take your family to a three to seven days Percy Jackson Mythology Themed Tour of Greece with Europe4Kids. Get to explore mythology in Greece like you have never seen before! With the aid of your personal licensed guide, get educated about Greek history and culture, while sightseeing some of the most beautiful wonders of the country steeped in myths and legends. Do not settle for the mainstream Greek summer escape. But rather come and take your family to visit Athens and its surrounding, amidst the warm hospitality of Europe4Kids during the autumn and winter seasons. Benefit from the calmer and less chaotic attractions, guaranteed to make this experience unforgettable for you and your family! Amidst Athens' lively streets, delicious restaurants, grand museums and grandiose ruins, there so much for the eye to meet and for the mouth to taste! So book those tickets and pack your bags, Athens awaits!