Rome's Shopping List Teens-Family travel with teens is fun but not always easy. At some point teens, like yours truly, feel the need to get away from all that historical stuff and just feel the local vibe. And when in Rome, you have to look good even when you're all tired and jetlagged!
Here are some cool Italian shops to check out to complete your Rome vacation:
1.Shopping streets
These are the most visited shops here in Rome for teen girls and notice that most of them are either in Via del Corso or Via Cola di Rienzo (near the Vatican); keep in mind that the small streets going to famous sights such as the Pantheon, or the Piazzas have these little Italian shops ranging from clothes to the famous leather bags!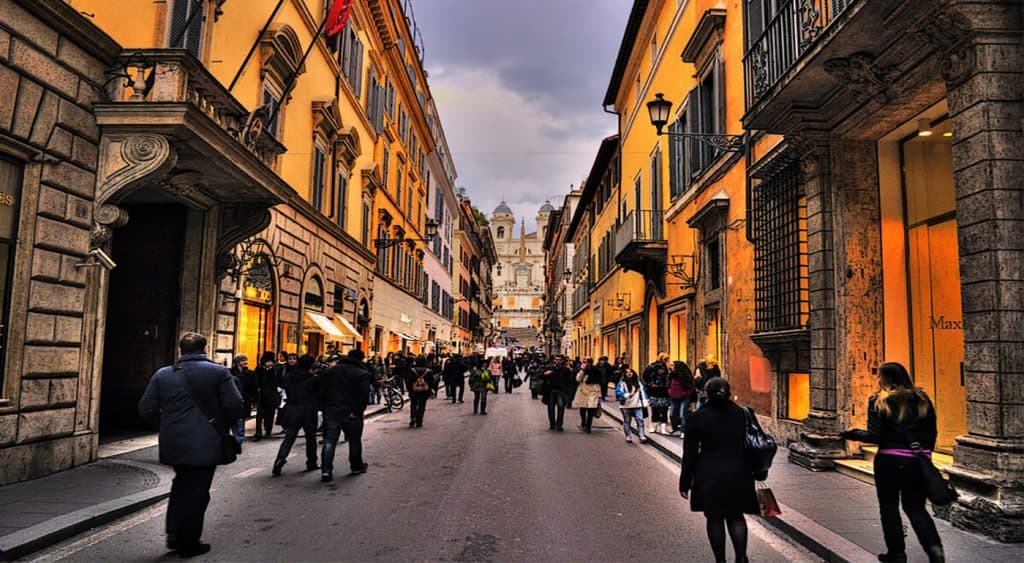 2.Outlet
If you have at least one full day for shopping you can check out this designer outlet village 15km south of Rome, Castel Romano Outlet and Euroma2. Heads up, there's a shuttle service everyday.
3.Outdoor markets
There are several good outdoor markets, flea markets, and places to buy antiques in Rome. Porta Portese, which operates on Sundays from 7am until 1pm, is the most important flea market in Rome and is one of the largest flea markets in Europe. At Porta Portese, you'll find everything from antique housewares to secondhand clothing and music to original art, jewelry, posters, furniture, etc. Porta Portese is located at the south end of the Trastevere neighborhood.
Another flea market to try is the one at Via Sannio located just a few blocks south of the Basilica of San Giovanni in Laterano. This market sells mostly clothing and accessories, including designer knock-offs. It operates in the mornings Monday through Saturday.
4.Brands
But If your child wants to dress like dandies-Italians: here are some cool Italian shops to check out to complete your Rome vacation:
BRANDY MELVILLE is famous for local and tourists alike, this may sound like an American brand but it actually is 100% Italian, with its fresh and young style and with the famous Italian quality. They also can be bought online, but shopping is more fun when done the traditional way – and you can see what fits you best.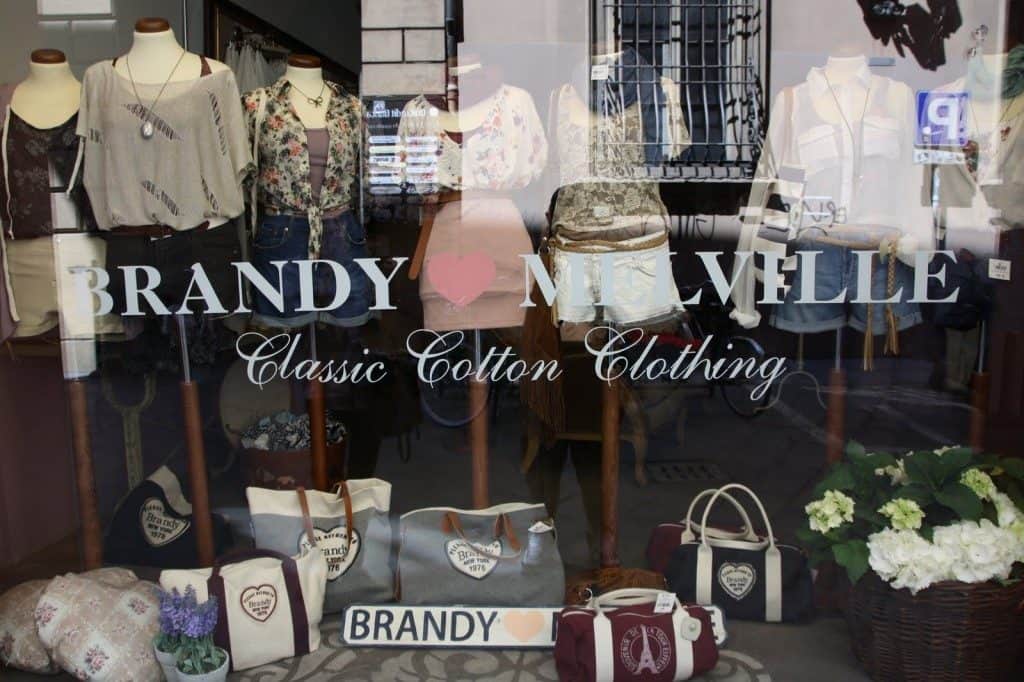 Where to:
Via del Corso, 435
Via Cola di Rienzo, 136 (another famous Via for shopping)
SUBDUED is very similar to Brandy Melville (heads up teens: it is more flexible with its range of sizes while Brandy has one size fits all). The quality is a lot better than some famous teen brands and some styles are really cool! Locals adore this brand!
Where To:
Via del Corso, 36
or in Via Cola di Rienzo, 136
MIKIWAY is smart concept store with a minimalist aesthetic. Its coveted Italian line-up includes swimwear by Rome-based designer Delfina, perfume by Torino's famed nose Laura Tonatto, and clothing by Laura Urbinati and Aspesi. In addition, Mikiway's collection boasts superlative international brands such as Jill Sander Navy, Repetto, De Villate and Sonia Rykiel.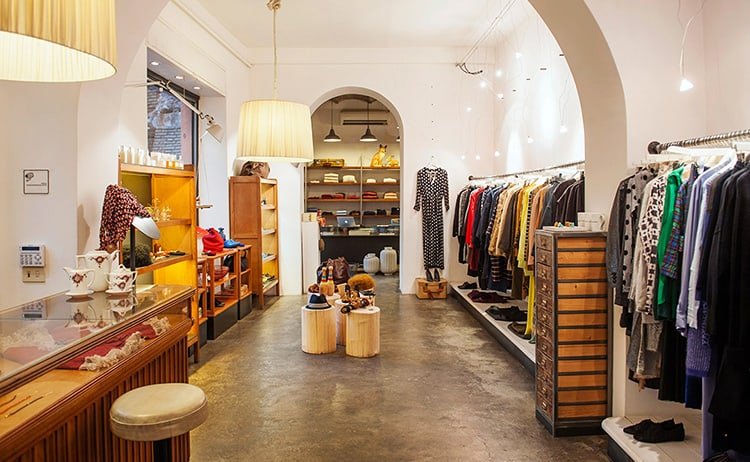 Where to:
Via del Boschetto 40
Maurizio -With no name on its door, Maurizio Catalioti's boutique in Rome's famous 'turtle fountain' piazza is a well-kept secret on Rome's prêt-è-porter scene. He handpicks an exquisite selection of dresses, trousers, outer wear and shoes from a series of recherché, under-the-radar designers.
Where to:
Piazza Mattei 5
5.And don't forget about MakeUp!
SEPHORA is famous around the world, if you need some touch of color, then check out this French makeup company that offers different brands from Too Faced to Benefit to Giorgio Armani and Chanel. A makeup paradise! Here in Rome we have a few stores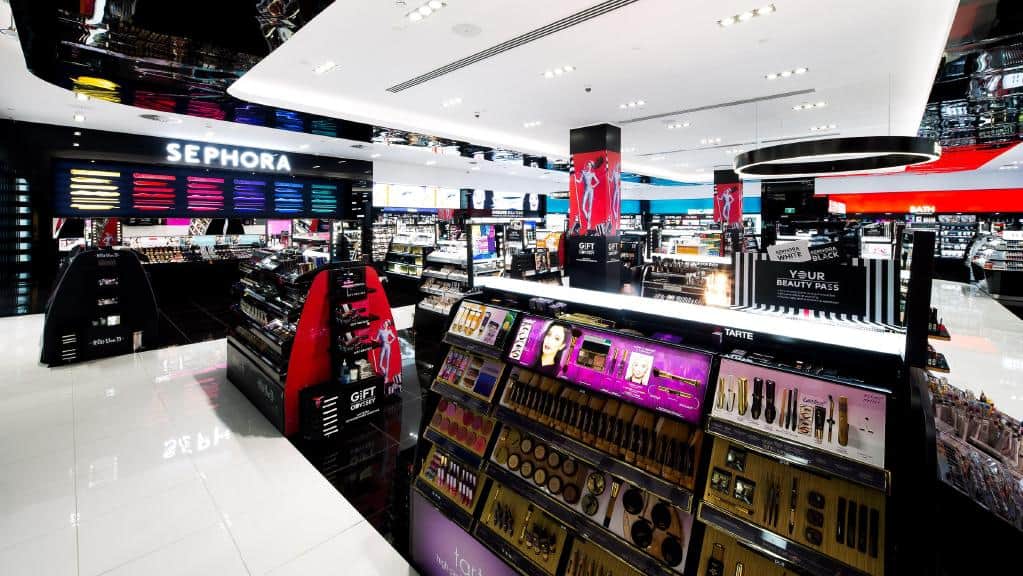 Where to:
Train station (TERMINI) in Via Giovanni Giolitti;
In Via del Corso, 480;
In Via del Tritone, 76
MAC cosmetics-Yet another makeup store which is a well-known brand by make-up lovers! You can find it in: Inside the COIN department store at the train Station in Via Giovanni Giolitti;In Via del Babuino, 124;In Via del Corso, 485
KIKO(The Italian make up brand) is another make up store but unlike the first ones its prices are affordable and the quality is nice as well. Although not everything in the store can be compared to high end brands, some of their mascaras and foundations are a really good dupes for the high end ones. Teens don't necessarily need expensive make-up!
And so after seeing all the highlights of Rome and trying a hundred gelato flavors then it's time for souvenirs: and I don't mean those Coliseum and the Vatican figurines! Take home some Italian quality brands with you!