There are many questions that could come up when you start to consider taking your family on a holiday to Dublin. Where to go? When to go? How to get around? Of course, no matter how much you read up on your destination, you will not be able to plan everything ahead of time and avoid any inconvenience due to good planning and knowledge. After all, the beauty of traveling is in the little inconveniences that lead you away from the beaten path and into the unknown…
Is Dublin expensive to visit?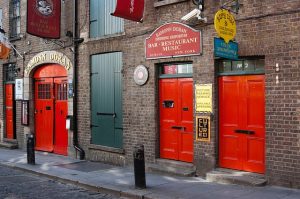 A concern for many parents is whether Dublin is affordable, especially if traveling with a cohort of little ones, or even extended family. Of course, 'expensive' is a relative term, and it is very hard to define the priciness of a city because every traveler has diverse interests and is willing to pay a certain amount for different things. What you need is facts…numbers…something tangible you can base your decisions on. So, here are some examples to give you a sense of how much lighter your wallet will be after taking your family to Dublin. The average hotel prices are 30-340 € a night, whereas the average hostel prices are 10-23 €. When it comes to restaurant, there are a variety of factors that determine price. A meal in an inexpensive restaurant fluctuates between 12 and 20 €, a meal at McDonalds, to equivalent combo meal averages at about 7 €, while a domestic beer (also called a pint draught) averages at 5.50 €.
What is the best time to visit Dublin?
Dublin summers are always enjoyable — never too hot and never too cold. For this reason, the hotel seasons follow the typical North American pattern of holidaying. This means that peak season starts in June and typically finishes in August. On the other hand, the low season goes from November to February. It is way too rainy and windy to enjoy the city during these miserable winter months. At Christmas it is still fun to go, despite the cold weather, because the city comes to life through the holiday spirit and the fantastic fairy lights that decorate the streets. Outside of summer it is usually fairly simple to get a room in a hotel, so weigh your options according to how much time in advance you have booked the trip. On a more micro-scale, Dublin has become more and more popular as a weekend getaway spot amongst Europeans, so you might notice more transit of people in public areas compared to the middle of the week.
What are the must-visit attractions in Dublin?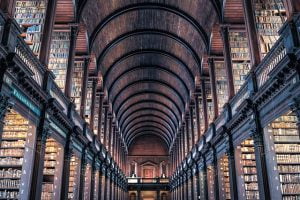 There is so much to see and do with kids in Dublin. It is a vibrant city that is extremely child friendly and versatile. Being the capital of Ireland, Dublin's history is central to its customs and, most importantly, its culture. There are a variety of historical attractions that might tickle your and your family's fancy. St Patrick's Cathedral, the Christ church, Dublin's General Post Office and Trinity College are only a few of the interesting spots you should go visit! To learn more about Dublin and the top things you should do while holidaying there with your family, check out bestdublintours.com site.
Where to drink in Dublin?
This is arguably one of the most important questions you could ask yourself. The answer to this question, however, only becomes relevant once the little ones have been tucked into bed. Drinking is a large part of the culture in Ireland. As you stroll along the beautiful streets of the Nordic city, you will notice that the locals have a pint of beer in their hand while standing in or outside of a pub pretty much all the time. So join in and take part in this cultural experience. Ever heard of Guinness? Well, than the Guinness storehouse is definitely a must-see during your time in Dublin! You will bump into pubs all over the city, and
if you want to take your "beer-ing" experience a step further, look for Temple Bar…and this leads us to our next question — where can you find Temple Bar in Dublin?
Where is temple bar Dublin?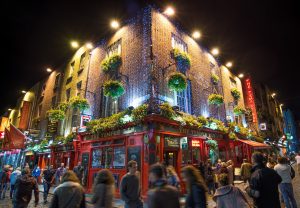 Believe it or not, this is a frequently asked question. Temple bar is a very famous pub that takes its name from the estuary sandbank 'barr' that was built by Sir John Temple in 1656 to hold back the Liffey. Something else that people research all the time is 'How far is Temple Bar from Dublin Airport?'. Apparently it is a common thing to stop by Temple Bar if the airport layover exceeds 5 hours. Well, the road distance is 12.9km, so it won't take you a long time to get there and back.
What are the best day trips from Dublin?
Tired of being in a big city?! If you want to escape from the city for a while, then look into some of the many day trip options. The Cliffs of Moher, Malahide Castle a drive to Cork, Burren, Galway, Glendalough and Wicklow, and the Giant Causeway are only some of the many escape routes.