Everyone should learn essential Italian conversational words and phrases before traveling to Italy. These words and expressions are sure to come up in most everyday conversations.
---
Conversational Words and Phrases In Italian
Per favore /Please
Buon Giorno /Good Morning – Good Afternoon
Buona Sera /Good Evening
Buonanotte/ Good Night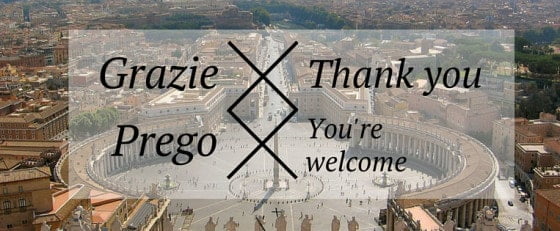 Mi scusi /Sorry
Ciao Hello / Goodbye
Quanto costa?/How much does it cost?
Arrivederci /Goodbye
Dov'è ….?/ Where is …?
Bagno – Gabinetto/Bagno Lavatory – Toilet
Mangiare /To eat (verb)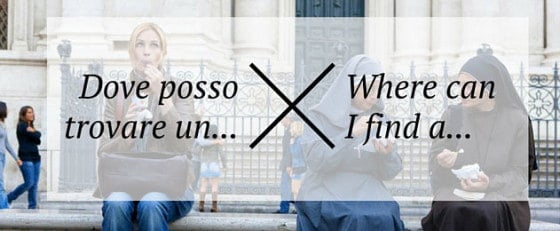 Dove si trova…l'ambasciata?/Where is the … Embassy?
ristorante /restaurant
francobollo /stamp
cartolina /postcard
Posso fare fotografie?/ May I take photos?
Dove posso trovare un…/ Where can I find a…
Ho una prenotazione / Abbiamo una prenotazione/ I have a booking/ we have a booking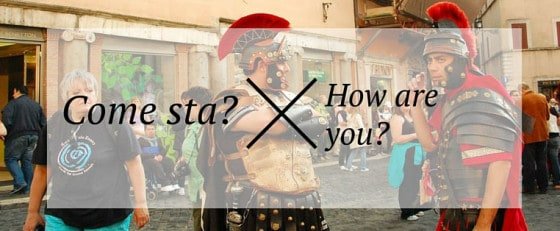 Vorrei qualcosa da mangiare/ I would like something to eat
Vorrei qualcosa da bere/ I would like something to drink
Come posso andare a…/ How can I go to….
Sono allergico a…/ I am allergic to…
Accettate carte di credito?/ Do you accept credit cards?
Prescrizione – ricetta/ Prescription
Posso pagare al check-out? / May I pay at check-out?
Il conto, per favore/ Check, please.
C'è la connessione ad internet/ Is there internet connection?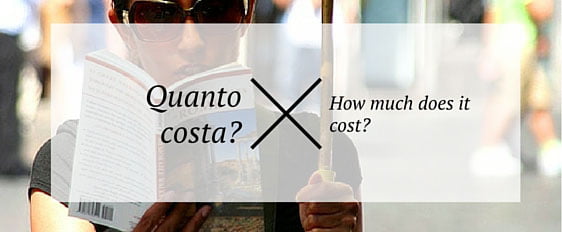 Polizia – Carabinieri / Police
Taxi/ Taxi
Fermata dell'autobus/ Bus stop
Aeroporto/ Airport
Stazione/ Train station
Farmacia/ Pharmacy
Medico/ Doctor
Albergo / Hotel 
Dolore/ Pain
Vesciche/ Blisters
Supermercato/ Food store
Negozio/ Shop
Ospedale/ Hospital
Pronto soccorso/ Emergency room
Museo/ Museum
Biglietteria/ Ticket desk
Guida turistica/ Guidebook
Vai via!/ Go away!