Can I use Uber in Rome? 
This is a very common question among tourists: Is there Uber in Rome? Well, in a nutshell, Uber was launched in Italy but, then, lobbying of cab drivers in the city of Rome led Uber to being banned, at least in the traditional "taxi" role of the company. There is, however, still Uber Black, Uber Lux and Uber Van.
What are realistic alternatives to Uber?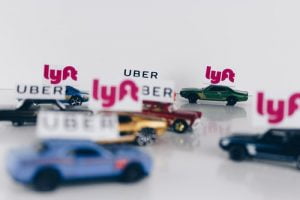 Getting a taxi in Rome seems like the obvious answer to this question. Subsequently, another common question among tourists: Is Uber cheaper than a cab or Is taxi expensive in Rome? The disadvantage of Uber is that prices and availability are not nearly as good as those of actual taxis, so we can say that getting a cab in Rome still is the cheapest uber option. On the other hand, the obvious disadvantages of taxis still are the general unwillingness of taxi drivers to switch to card machines — most only accept only cash, although this has been getting better over time. Ask the drivers if they accept credit cards and which ones, before getting into the cab! Additionally, regular taxis can "officially" be hired only through calling the taxi companies or waiting at the taxi stands that can be found all over the cities. Not everywhere can you hale a cab.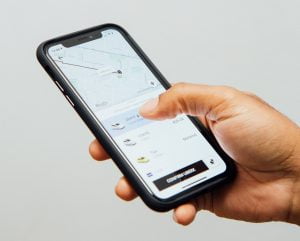 The newest launch in Rome has been an app called MyTaxi, which enables you to register your credit card or PayPal account to your account as a means to pay for your ride. Similarly to the Uber driver app, it allows you to order a taxi through the app and rate the driver for the quality of the ride. The main downfall of this service, when compared to Uber application, is that the meter starts the minute you book the taxi and keeps going even when driver goes to pick you up on the specified location, so your ride becomes costly.
Insider's tip: avoid booking Ubers from and to the airport(s) and to and from the port of Civitavecchia
Your best option is to either get an airport or port shuttle or to reserve and prebook a private sedan with a professional driver. Taxis turn out to be more expensive especially if you have a lot of luggage.
Here are a few numbers of taxi companies and schedule a pickup at a specific time and location. Always bear in mind that they charge from the moment the are called on. A cab will hold up to 4 passengers ONLY. If there are 5 of you please ask for a Monovolume, which is a larger taxi that can hold up to 6 of you + the driver, or else you will end up having to take 2 cabs.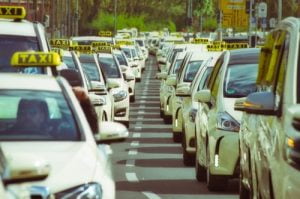 TAXI COMPANIES IN ROME:
06/5551 Samarcanda, the most reliable one
06/4994 Taxi Tevere
06/3570 Radio Taxi
Or else you will simply have to wait in line at one of the cab stands and pay the fixed 50 euros for Fiumicino and 35 for Ciampino, assuming you are within the ancient city walls. Uber limo, on the other hand, charges an insane fee for airport transfer, so definitely avoid using that!
This leads us to the most advantageous alternative: Welcome pickups. The price is the same as the cab but it enables you to pay by credit card. It also makes sure that an English-speaking driver will personally see you at your gate, and will wait at the airport for your plane in the event that it is delayed. You may inquire here: Rome Transfers
Another alternative…
Also, if you're willing to pay a little more for a luxury experience with a courteous, professional driver & a Mercedes sedan to chauffeur you around Italy's Eternal City then you can book private transfers and tours with info@bookmydriver.it ! The type of vehicle will depend on the number of people in your family. Though please note the new law in Rome from January 2019 on: any van larger than a 9 seater is not allowed to access the historical town center so if there are more than 9 of you, it is advisable to book two minivans, unless you do not mind being dropped off far and walk with your luggage. Passion4Travel , the company that offers the transfers also caters to people in wheelchairs, and to larger groups up to 50.
How safe is driving a scooter in Rome?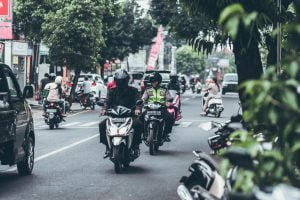 If you were planning in renting a scooter, then the best advice would be not to do that!
According to the Greenpeace rankings, Rome was voted the 13th worst European capital according to how easy, safe and sustainable they are to get around. There are so many accidents happening everyday on the streets of Rome that, as exciting as it may sound to live the Roman holiday dream, you would rather leave Italy all in one piece if you do not have that much experience with scooters. Golf Cart Tours in Rome are much safer, slow and fun. You may inquire with Passion4Travel  or with Europe4kidstours  if you have children in tow.
Also, if you wanted to rent a car in Rome be realistic about the fact that this mode of transportation will only get you so far in the centre of Rome. The historical center is off limits to cars that do not have an authorization until after 7pm or else you may get a salty fine. But more about car rentals in our next blog!